Blended Learning @ YTSS
Rationale
Blended Learning in MOE's context refers to the re-imagination of our students' educational experience by providing them with a more seamless blending of different modes of learning. It allows our educators to re-think curriculum and assessment design, and innovate pedagogies to enable students to benefit from a wider spectrum of learning experiences. One aspect of Blended Learning is the integration of home-based learning (HBL) as a regular feature of the schooling experience.
Blended Learning can further strengthen our students' ability to be self-directed learners. By mainstreaming HBL we can equip students with stronger abilities, dispositions and habits for independent and lifelong learning, which is in line with MOE's Learn for Life movement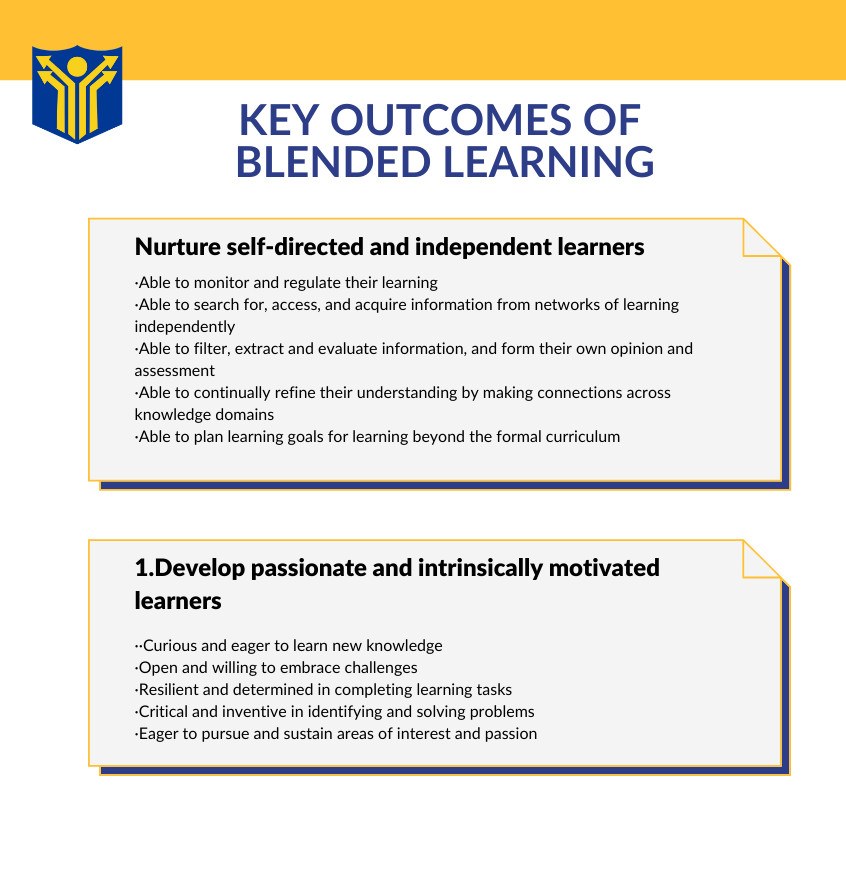 Blended Learning in Yishun Town Secondary 
In YTSS, Secondary 1 students will be the first to start their Blended Learning journey starting from Semester 2 2021. Their Blended Learning experience will encompass both Home-based Learning and what is covered in school during curriculum as well as the student-initiated learning component.